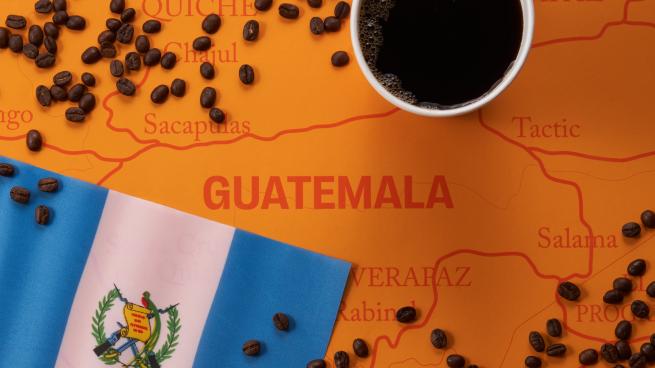 As winter approaches, 7-Eleven is launching a brand new premium coffee to keep customers warm. The new limited edition infusion, a Guatemalan coffee, is the latest addition to 7-Eleven's 7-Reserve collection, on the heels of the Limited-edition fall flavors from the convenience chain.
Guatemalan coffee is Rainforest Alliance Certified and made from 100% Arabica beans of single origin, sustainably sourced. Sustainability in the coffee industry has recently been discussed at the Store Brands Industry Forum on beverages.
Grown in the Huehuetenango region, the sought-after beans are grown and processed entirely on small farms before being transported to the bustling center of San Antonio Huista. Guatemalan beans are grown in volcanic soil at the higher elevations of Huehuetenango and are known for their crisp flavor notes and juicy flavor profiles. A medium roast was chosen to help bring out these characteristics better.
"7-Eleven has many coffee drinkers with sophisticated opinions on taste and price," said Jacob Barnes, senior product manager for 7-Eleven Exclusive Beverages. "7-Reserve Guatemala is perfect for those looking for a bolder cup to start their morning – or a vacation without their usual coffee – without spending exorbitant prices in coffeeshops. The beans of this variety are grown on small farms in a micro-region known for its high quality coffee and sustainable farming practices, two requirements for all of our 7-Reserve coffees. "
Since 2016, 7-Eleven has introduced Rainforest Alliance Certified coffees from El Salvador, Nicaragua, Mexico, Peru, Sumatra, Colombia, Kenya, as well as an African blend from Ethiopia and Rwanda. Rainforest Alliance Certified, one-origin, 100% Colombian coffee is now a standing offer and the best seller on the hot drink bar.