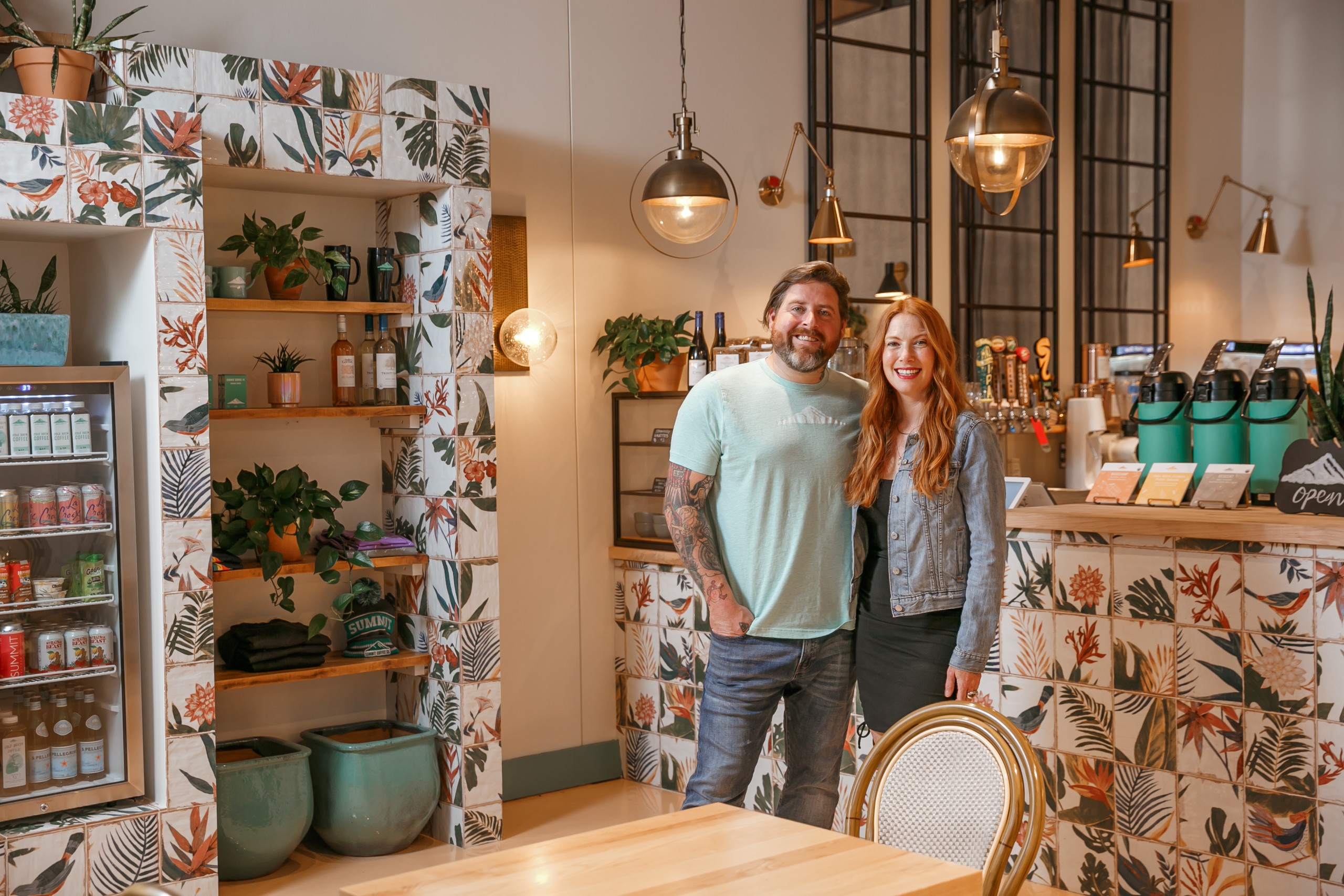 CHARLOTTE, North Carolina – Until now, beer has been the name of the game for the Varvaro family. John Varvaro works as Director of Marketing for Pabst Blue Ribbon, and his wife, Melissa, is a Business Quality Manager and Trainer for Sierra Nevada Brewing Company. But when a friend from Summit Coffee started sending the couple photos from their new NoDa neighborhood, things quickly escalated.
"She texted me and said, 'I just feel like this has to be yours,'" said Melissa, a longtime coffee fan. John, who was looking to change careers and open his own business, decided it was the right decision. And everything fell into place.
Now, the Varvaros have owned Summit Coffee's NoDa location for two months. Summit Coffee, which started in Davidson, North Carolina, has now spread to Charlotte, Asheville, Cary, and Chapel Hill.
"I'm a coffee fan, but my husband, John, will tell you that prior to his coffee training he had actually never had coffee in his life." But, for John, the first franchise owner of Summit Coffee, it's more about community than coffee.
A longtime NoDa resident, John has worked to create community events that support locals. In 2015, he and his PBR colleague Rob Reilly brought Art Hole, the popular pop-up art gallery, to NoDa. And similar art projects are in store for the cafe.
"We're about to announce something very exciting soon," and they also plan to add localized art exhibits, similar to the ones John hosted at the Art Hole. "We thought it was vital for who we are to continue this thread and are going to have monthly art shows, starting in the fall."
Summit Coffee's community impact goes beyond supporting artists. The company is committed to providing an inclusive work environment and a living wage for its employees, a principle that has attracted the Varvaros to the company. "We are seeing across the country that the people who hold these jobs cannot afford to live in the neighborhoods where they are. "
Social awareness remains a priority for the Varvaros who also offer insurance benefits and continuous training to their staff. "From a property perspective, you're going to end up earning a little less, but it's at the cost of people's lives. And I think it's important not to lose sight of it.
As for coffee, according to Melissa, admittedly biased, "it's a great product, the stuff is absolutely phenomenal. There is a "coffee of the month" that customers can try for free on the first day of each month. Beyond coffee, they offer beer, wine, and an assortment of local pastries including seasonal patties and scones. And, of course, avocado toast. "Because you know what coffee without avocado toast is."
Summit Coffee NoDa is open 7 days a week, 7 a.m. to 7 p.m. and is located at 416 E 36th St, Suite 300, Charlotte, NC 28205.