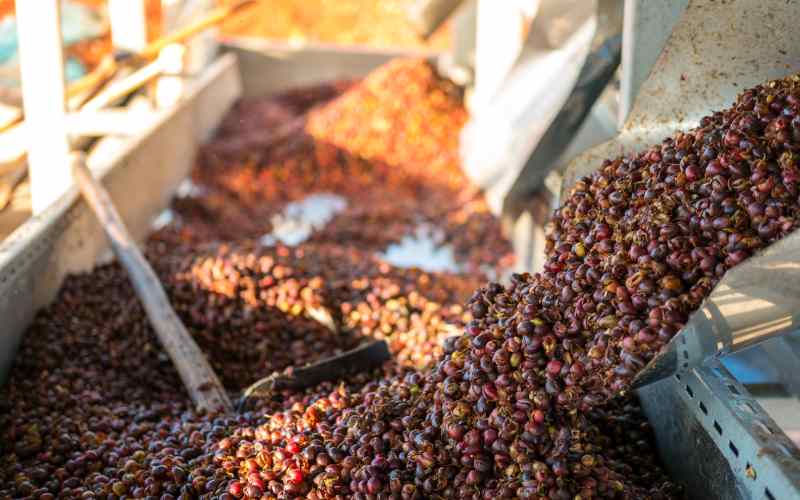 The coffee growers have made a deal to sell their products directly to international buyers in South Korea without going through brokers to maximize their profits.
During a four-day Coffee Expo that kicked off Wednesday in Seoul, where Kenya was the guest country, a number of farmers from several coffee cooperatives met and interacted directly with South Korean importers. .
The inaugural networking forum aimed to improve the direct sales and marketing of Kenyan coffee while positioning it as unique and of high quality.
The event organized by the Directorate of Coffee and the Ministry of Industry, Trade and Business Development also aimed to position Kenya as one of the major producers and exporters of coffee.
Cabinet Secretary for Industrialization, Trade and Enterprise Development Betty Maina led the delegation to the exhibition.
She said that Kenya's coffee exports to South Korea have increased, attributed to the mutual engagement between the Kenyan Embassy and Coffee Expo in Seoul.
"However, it is necessary to defend the brand of our coffee in order to eliminate the intermediaries that always interfere with the origin of the coffee which ends up affecting the quality of the product in general," Ms. Maina said.
The SC said Kenya is determined to strengthen its trade relations with South Korea and assured the Korean business community that the country is an ideal investment destination.
She said more trade dialogues will be opened between farmers and international buyers to push for increased international market share for Kenyan products.
Discussions will also focus on reducing tariffs, she said.
Kenyan Ambassador to South Korea Mwende Mwinzi told Sunday Standard that the exhibition aims to create a direct networking link between Kenyan farmers and international coffee buyers.
This would allow farmers to increase their income by dealing directly with importers, she said.
"This is the first time that Kenyan farmers have interacted directly with international buyers," Ms. Mwinzi said.
"It creates a great bond between the two parties and eliminates the middlemen who nibble at farmers' profit margins and who could compromise product quality as they chase after big profits."
During the exhibition, buyers interacted with coffee growers to build trust.
"This translates into more money for the farmer, because he knows where to sell his products," added the ambassador.