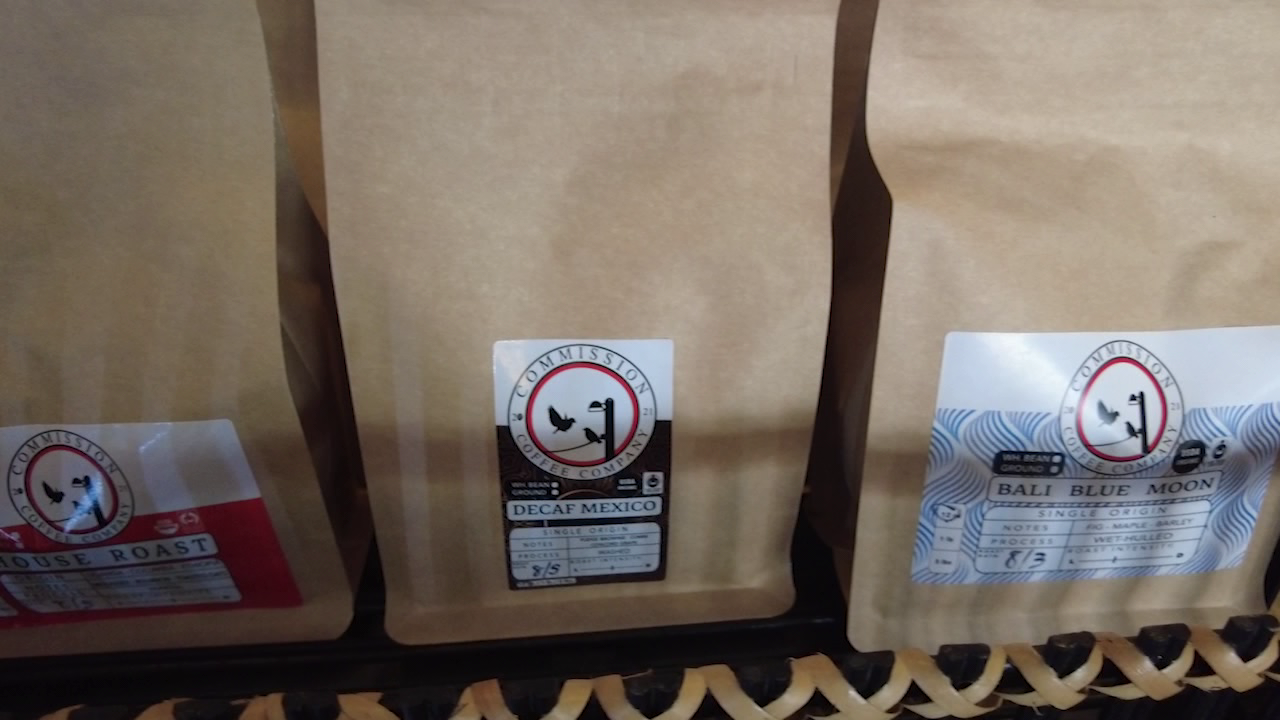 MILLSBORO, Del. — Meet Chris Bireley. He is a husband, a father and a coffee lover.
After serving more than 10 years as a barista in various stores, he exchanges this title for a new one; owner of Commission Coffee Company in Millsboro. "Commission, part of the name, is that I felt commissioned to do this," Bireley said.
"I think a lot of us knew that something Chris always had was a passion for coffee and a passion for people. Those two things he always really had," his wife Felicia Bireley said.
Chris started making his organic beers right from his home, but with a few helping hands he now has a physical space to serve his cup of joe. "There's a guy who goes to our church and he owns Millsboro Pizza Palace. He said Chris, do you have a space and I said I have my kitchen," Bireley said.
"He gave me a deal I couldn't refuse and he's helping me pitch."
Starting a new business in an environment of record inflation is a challenge that many small business owners face. "If you take a small business owner, let's say a restaurant, you'll see that food prices have gone up dramatically. Food prices have increased by 30-40%. They can't actually increase menu prices by 30-40%, they have to absorb the costs," said Dr Leonard Arvi, professor of economics and finance at Salisbury University.
"Supply shortages that I've had trouble with before and I'm not even open yet. I've placed orders and deliveries have been delayed," Bireley said.
Chris tells me that those fears are no match for his secret ingredient; the village that supports Commission Coffee and the legacy he will leave to his family. "I don't want her to remember a time when she was like wow dad really let the pressure get to her. I want her to see struggles, but I also want her to see us as a married couple working through them," Bireley said.
"Chris is already calling our daughter the company coffee princess and soon we will have a coffee prince. I guess that makes me the queen I don't know," Felicia said.
Commission Coffee Company's first day of operation will be Monday August 8th.
To learn more about the store, click here