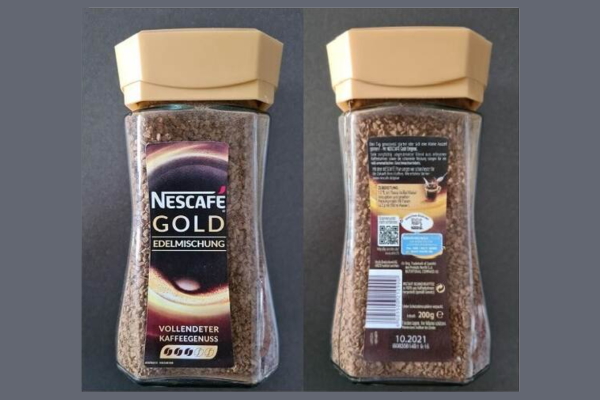 Counterfeit copies of the Nestlé Nescafé Gold brand of instant coffee have been found for sale in Germany and may contain broken glass or plastic.
The counterfeits were reported by Nestlé Deutschland, who said they discovered counterfeits of what appears to be an older style of Nescafé Gold jar, which is no longer commercially available and has not been used for years.
The counterfeits were neither manufactured nor distributed by Nestlé, according to the company, and were found mainly in markets and small shops. Outlets have been urged to stop selling the illegal products, and Nestlé has also called on authorities to investigate the fraud.
"We are shocked by the criminal activity and deeply condemn the fact that our brand has been illegally counterfeited and marketed," the company said in a statement. "The quality and safety of our products are our top priority."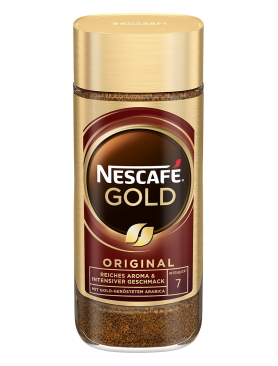 Counterfeit jars (main image) have an EAN of 405500210900, lot number 60820814B1 9:15 and an expiration date of 10-21. The current packaging of Nescafé Gold appears next to it.
There is no indication how many jars of counterfeit instant coffee may be in circulation, but there have also been reports of counterfeit jars reaching the Netherlands. Consumers who have purchased a counterfeit are urged to notify the police and to stop consuming the coffee.
A recent alert from the Dutch Food and Consumer Product Safety Authority stated that "because the contaminants are larger than 7mm, which can get stuck in the pharynx when consuming instant coffee, this batch has been designated as a harmful product and has since been withdrawn from the market. "
The incident is a reminder that counterfeit food products can find their way into the supply chain of even highly regulated markets.