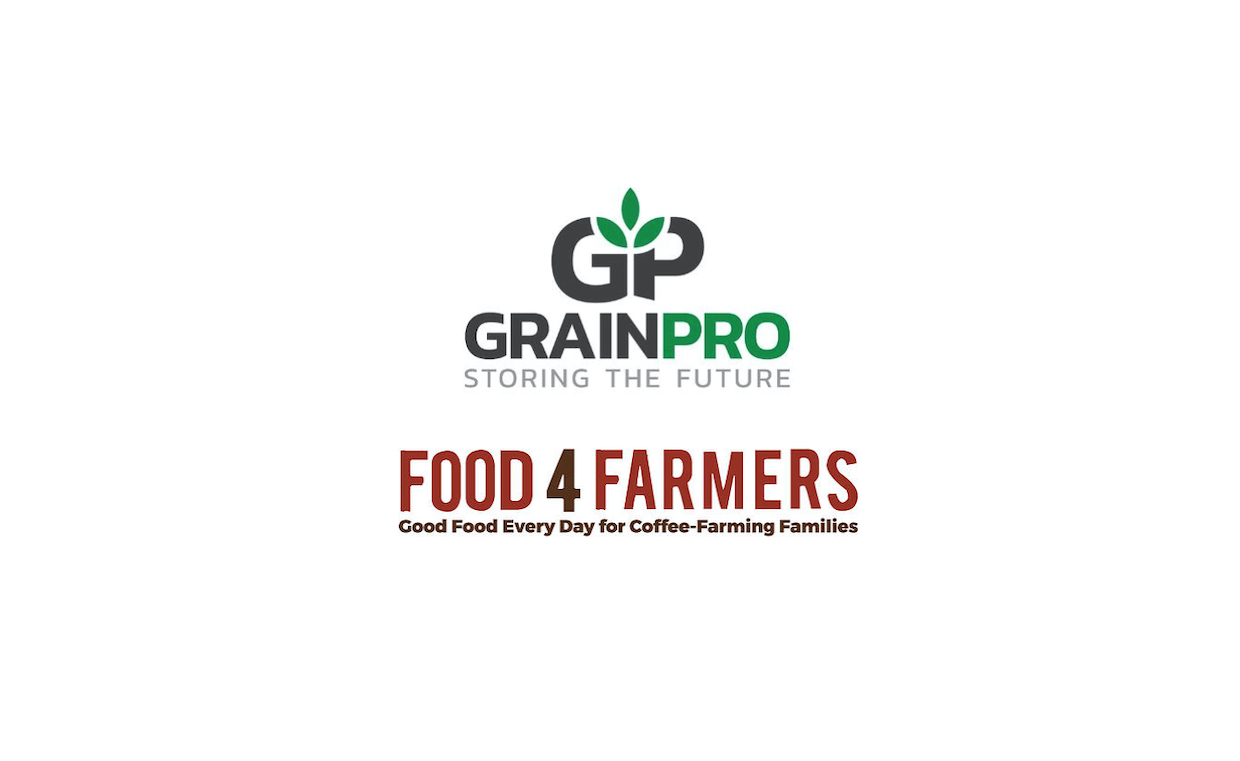 Supplier of crop storage and handling solutions GrainPro and the association Food 4 Farmers launched a strategic partnership to tackle food insecurity in coffee growing communities in Latin America.
US-based organizations say they are aligned with a commitment to tackle the dreaded problem of seasonal hunger – sometimes called the "lean season" – among coffee growing families.
"The coffee community, in particular, continues to ask the right questions about how to build equity and prosperity for producers," GrainPro president Jordan Day told DCN by phone. "What Food 4 Farmers is doing is really answering that question … in a way that works for producers."
Although the organizations have not made the specific terms of the partnership public, Dey said it will involve the contribution of a fixed percentage of GrainPro's annual net income to Food 4 Farmers, which since 2011 has been working to fight food insecurity among coffee farmers in parts of Latin. America through local, community-driven solutions.
Food 4 Farmers currently facilitates programming with six partner coffee production cooperatives in Colombia, Guatemala, Mexico and Nicaragua.
"As GrainPro grows, our support for Food 4 Farmers grows," said Dey, noting that Food 4 Farmers represents the company's first strategic partner to work towards diverse United Nations Sustainable Development Goals (ODD).
Food 4 Farmers Director of Development and Co-Founder Janice Nadworny suggested that GrainPro's crop handling solutions and food management expertise are fully aligned with the two organizations' stated commitments to provide local food solutions. to farming communities.
---
Related reading
---
"It's such a complicated problem in the coffee industry," Nadworny said of seasonal hunger linked to low coffee incomes. "We cannot solve it alone; no one can solve it alone.
In an announcement of the partnership, Food 4 Farmers program director and co-founder Marcela Pino said the association's current programs support farm families who currently experience two to eight months of food insecurity each year, such as insufficient coffee income due to perpetually low world prices.
"Even with fair trade and other certification bonuses, their income from coffee is simply not enough, with most families living well below the global poverty line of $ 1.90 per person per day." , Pino said.
Nadworny said she hoped the partnership with GrainPro would translate not only into immediate benefits for Food 4 Farmers programs, but also into sustainable models for tackling seasonal hunger, potentially in other agricultural sectors.
"GrainPro has global relationships beyond Latin America," Nadworny said. "It's not about us. It's about the impact of work. It's about reaching more farmers.