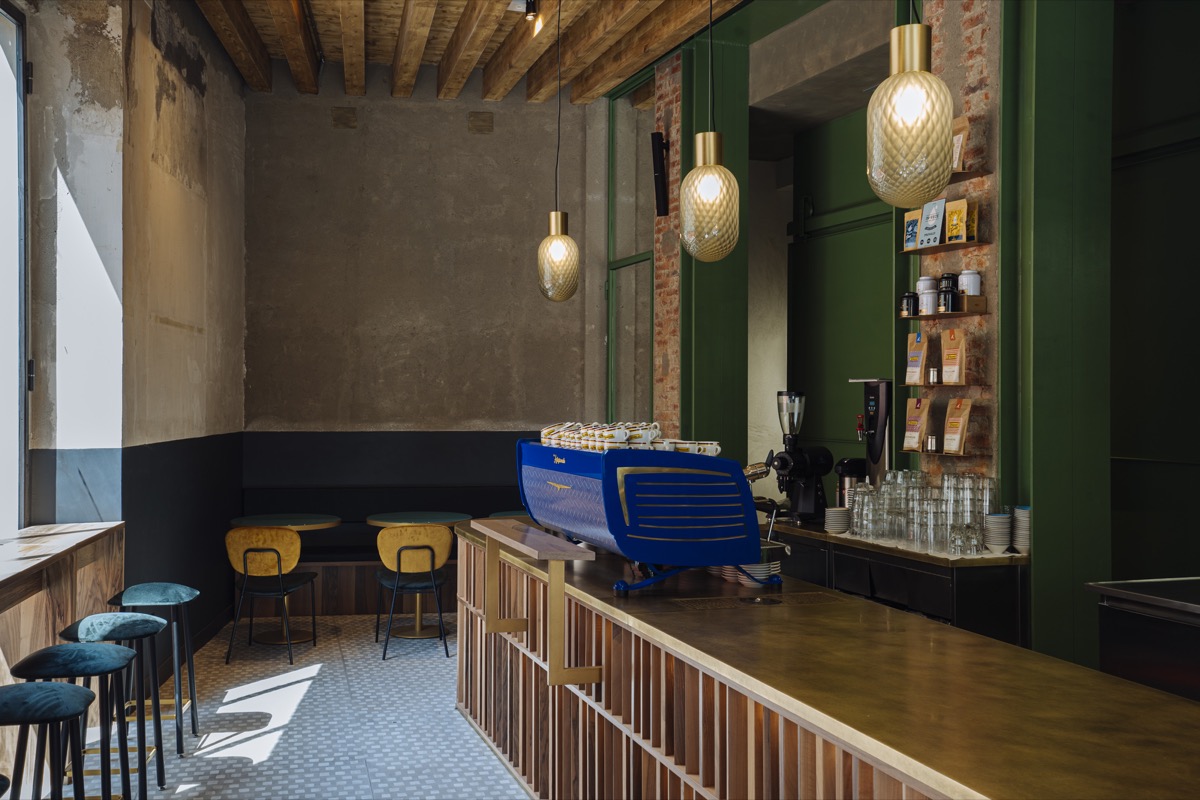 A pioneering force in contemporary Italian coffee has been fined 1,000 euros ($1,053, at the time of this writing) for charging 2 euros for an espresso.
The fine came after a customer at one of Ditta Artigianale's Florence locations initiated a verbal confrontation with a barista before contacting municipal police to request an inspection. At issue is a long-standing local law requiring food and drink vendors to publish menu prices.
According to Ditta Artigianale founder Francesco Sanapo, the price of the single-origin decaffeinated espresso in question was listed only on the QR code, not on a printed menu in the shop. Sanapo, a three-time Italian national barista champion and 2019 Cup Tasters national champion, told DCN by phone that he has no intention of challenging the law.
Numerous local and national media covered the story, which Sanapo says has much more to do with the social conventions of Italian coffee culture and prices than a disgruntled customer.
---
Related Reading
---
"How in 2022 can a person feel outraged if a coffee costs 2 euros?" Sanapo told DCN, noting that the coffee in question was a high-altitude water-treated coffee sourced from Finca Santa Fé in the Sierra Madre de Chiapas region of Mexico. "We made the mistake as the price was not displayed on the menu, but we hit the cultural aspect of the espresso for 1 euro."
Sanapo said that since the incident he had received numerous threats from people on social media. However, he also said that many of his peers in the Italian artisan coffee industry have come forward to support the brand and the idea that some coffees cost more because of their higher quality and the efforts of the players throughout. of the value chain, from farmers to baristas.
"I spent nights not sleeping because I am an anxious person; I'm scared because my company is very young and we can't take a shit storm," Sanapo said. "[But] I want to shout loud and clear my personal point of view; and I can't stay silent. I want to increase the value of coffee.
Ditta Artigianale opened its original café on Via de' Neri in 2014, followed by a second store on Via dello Sprone in 2016. Last year, after a four-year redevelopment project, Ditta Artigianale opened a café and a coffee school in an old Monastery of Sant'Ambrogio in Florence.
Just last week, the roasting company opened its fourth store in Lungarno Soderini, near Ponte alla Carraia, along the south bank of the Arno River.
---
Does your coffee business have news to share? Inform the DCN editors here.
Nick Brown
Nick Brown is the editor of Roast Magazine's Daily Coffee News.