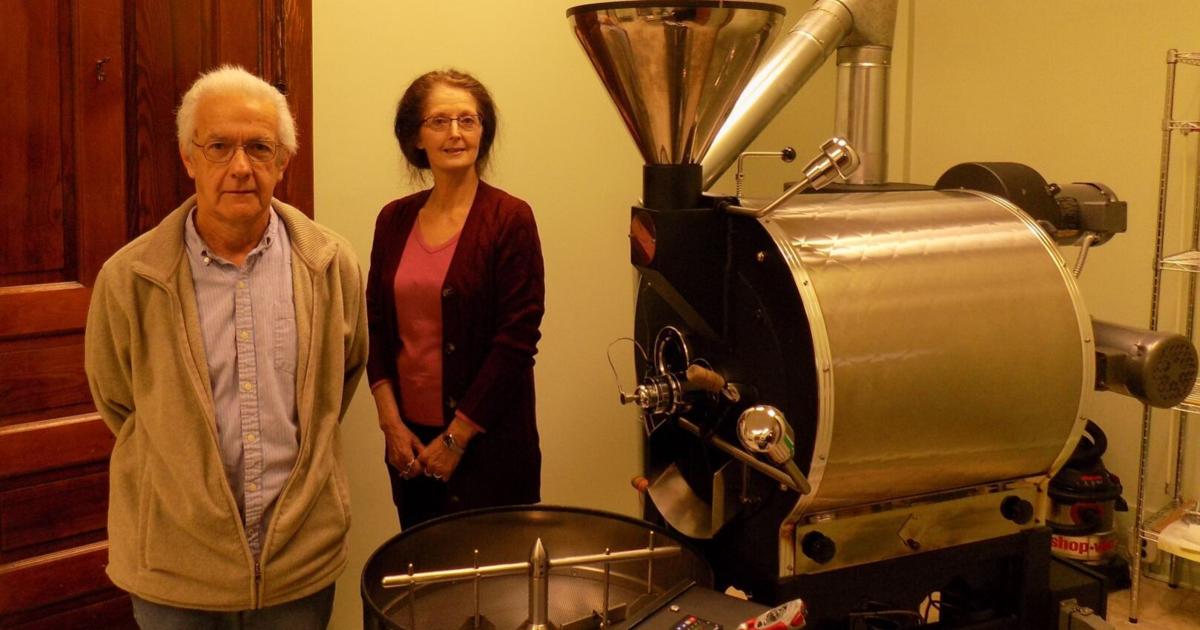 WATERLOO — After redefining their business, Kevin and Tawnie Reed have reopened Reed's Roasters, doing business as Three Bean Coffee Company, at 280 N. Wayne St.
The micro-small-batch coffee roaster has grown from a wholesale operation supplying cafes and restaurants to a retail business offering customers a variety of on-premises roasted coffee beans.
The Reeds opened their business in Auburn in 2015 and operated there for a year before moving to their current location in Waterloo, which was formerly Waterloo City Hall and municipal offices.
The company continued to operate as a wholesale supplier for about a year, roasting coffee beans on site.
"We were selling retail at the time. We have decided that we value this more than wholesale. We decided to redefine the business, so we suspended operations for what we thought would be about a year," explained Kevin Reed.
This was extended due to family needs.
"And then COVID hit," Reed said, "so one year turned into four years."
The Reeds reopened three weeks ago and, although traffic is currently slow, they believe their niche business will attract local and out-of-town customers.
The Reeds get their beans from one source – South Bend's Theta Ridge – and roast them in a roaster they purchased from US Roaster of Oklahoma.
The roaster has a 25-pound capacity and a 20-pound outlet. The roasting process takes 12 minutes. When the beans reach the target temperature, they're dropped into a cooling pan to cool about 400 degrees to room temperature, Kevin Reed said.
Explaining their journey into the coffee roasting business, Kevin Reed said, "We really love coffee. We love the different attributes and nuances of different coffee varieties. We really want to do it just to share our excitement with other people… We just did it for fun really.
"I love coffee. I love the smell and the taste…I drink it for the taste," Tawnie Reed said.
"I think a lot of people find a simple pleasure, if you will, in making a cup of coffee and sitting down and enjoying that cup of coffee," Kevin Reed added.
"A lot of people will do this as just the fun of a process."
With the help of the couple's youngest grandchild, Tawnie Reed remodeled the storefront of the business, making it more conducive to having customers on the premises.
"We really enjoy working one-on-one with retail customers," Kevin Reed said.