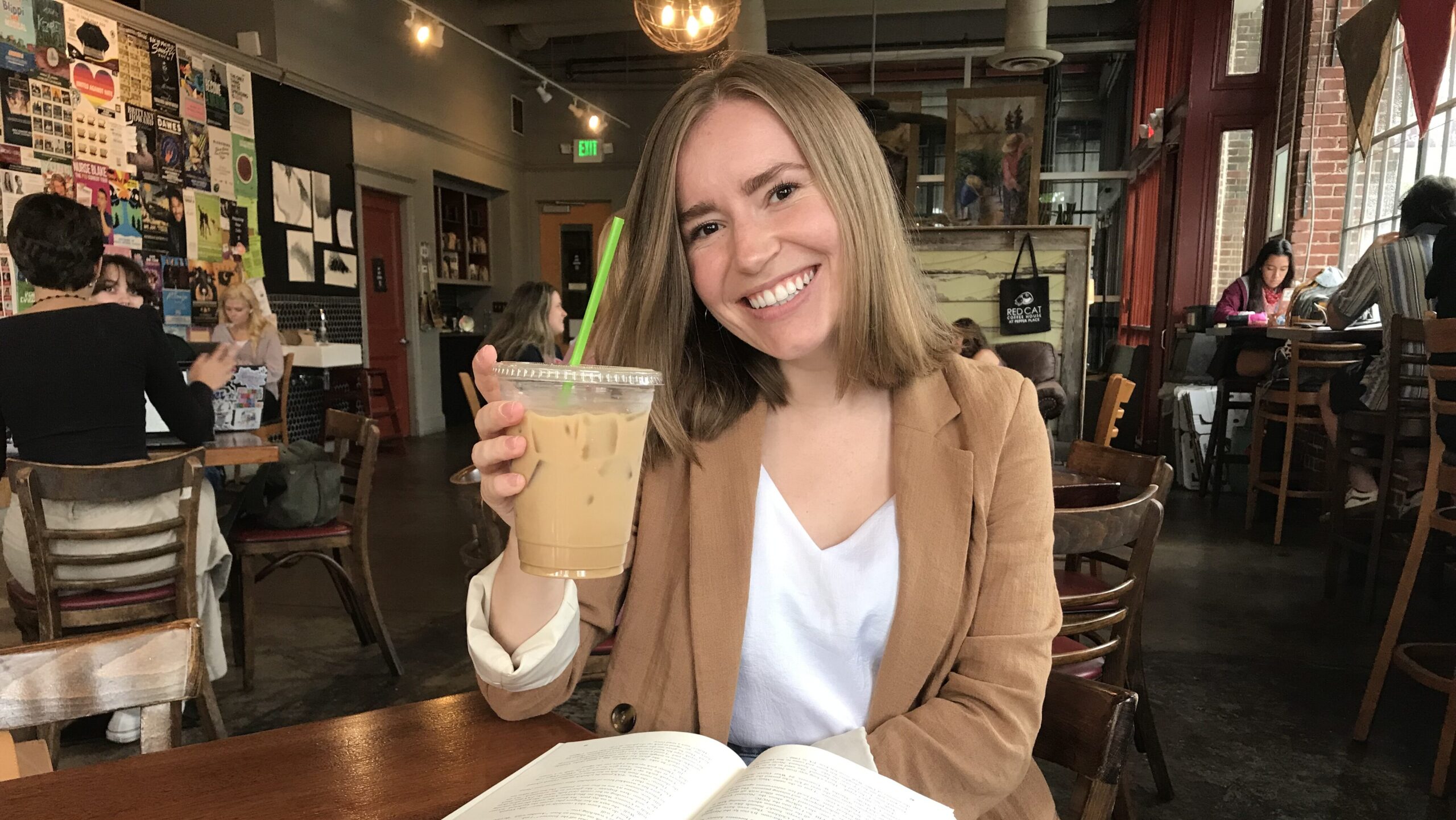 Reading time 6 minutes
In honor of International Coffee Day (Friday October 1), we're sharing your ultimate guide to Birmingham coffee shops. I consider myself to be a (de facto) expert on our coffee scene, so I'm sharing everything you need to know. Plus, I've got you covered with recommendations from Bham Now Instagram Followers. Check it out to get your caffeine fix.
1. Filter coffee lounge
Filter is one of my best places to grab a tasty latte and relax for an hour or two. Every time I have a latte or a caffeinated bee, I settle in for a few hours.
2. Red cat
Red Cat has two locations and you can find me at one of them at least once a week. I find their flavored lattes to be the perfect blend of sweet and refreshing without masking the flavor of the coffee.
3. Cafe Santos
I'm not a big fan of sweet coffee, so I stay away from the frozen drinks of Santos. However, they're one of my favorite places to grab a cup of black coffee and get to work.
4. Coffee Seeds Co.
I have to admit I haven't been to Seeds in a few years, but it's a local favorite. I love their shop and its cozy atmosphere. Plus, that coffee cream soda looks amazing, right?
5. Wild Roast Coffee
The menu at Wild Roast Cafe offers just about any flavor combination possible. If you are looking for plain coffee, their coffee is roasted by O'Henry's.
6. Crestwood Cafe
I've only been to Crestwood Coffee a few times, and I have to be honest: I've had their hot chocolate every time and it's always been amazing. Plus, they're right next to Thank You Books.
7. Domestic coffee
Domestique Coffee is always at the top of the local must-see coffee list, and I don't blame them. The Domestic to Saturn Satellite location has a fun atmosphere full of board games and bright colors, and of course the coffee is amazing.
8. Baba Java
I haven't had a chance to try Baba Java for myself, but our TikTok manager, Tira Davis, has given it rave reviews. According to Tira, the Autumn Spice Latte "had a good balance of nutmeg and cinnamon and was pleasant and creamy."
9. O'Henry
I live right across from O'Henry's and love having a hot latte as I walk around the neighborhood. If you don't like super sweet drinks stick with their black iced coffee… the Iced Coffee royale (with cream and sugar) is extremely sweet in my opinion.
10. Café Innova
I've only been to Innova Coffee once, and their setup is a prime place to people watch and sip a frozen drink. I tried their coffee soda with orange, and it was a fun flavor combination, but I would try something different next time I go.
11. Church Street Coffee and Books
A cozy cafe where I can sip a latte and read a book? Sign me up. Their coffee is locally brewed and their hot lattes aren't too sweet, but if you want to satisfy your sweet tooth, their frozen lattes should do the trick.
12. Heritage Café
I haven't had the chance to experience Heritage Coffee yet, but my colleague Bham Nower Sharron has nothing but good things to say about their drinks and their friendly staff.
13. Warning coffee
Caveat Coffee is one of my favorite places to hang out with a friend, although their large, open spaces are too distracting for me to focus on too much work. I think they have one of the creamiest lattes in Birmingham, and they have La Colombe on tap lattes as well.
14. Developer
Revelator is known locally (and nationally) for its roasts. I appreciate their minimalist environment, but their coffee isn't sweet if that's what you're looking for in a drink. Next time I go I will have the choice of the barista as they know their cafe.
15. Weird: the café-bar
Weird: The Coffee Bar is ideally located in the city center and turns into a bar in the evening. Their drink menu includes unique options like pistachio, honey, guava, and orange blossom.
Try these Birmingham cafes for yourself
What's your favorite cafe in Birmingham? Tag us @BhamNow and let us know.